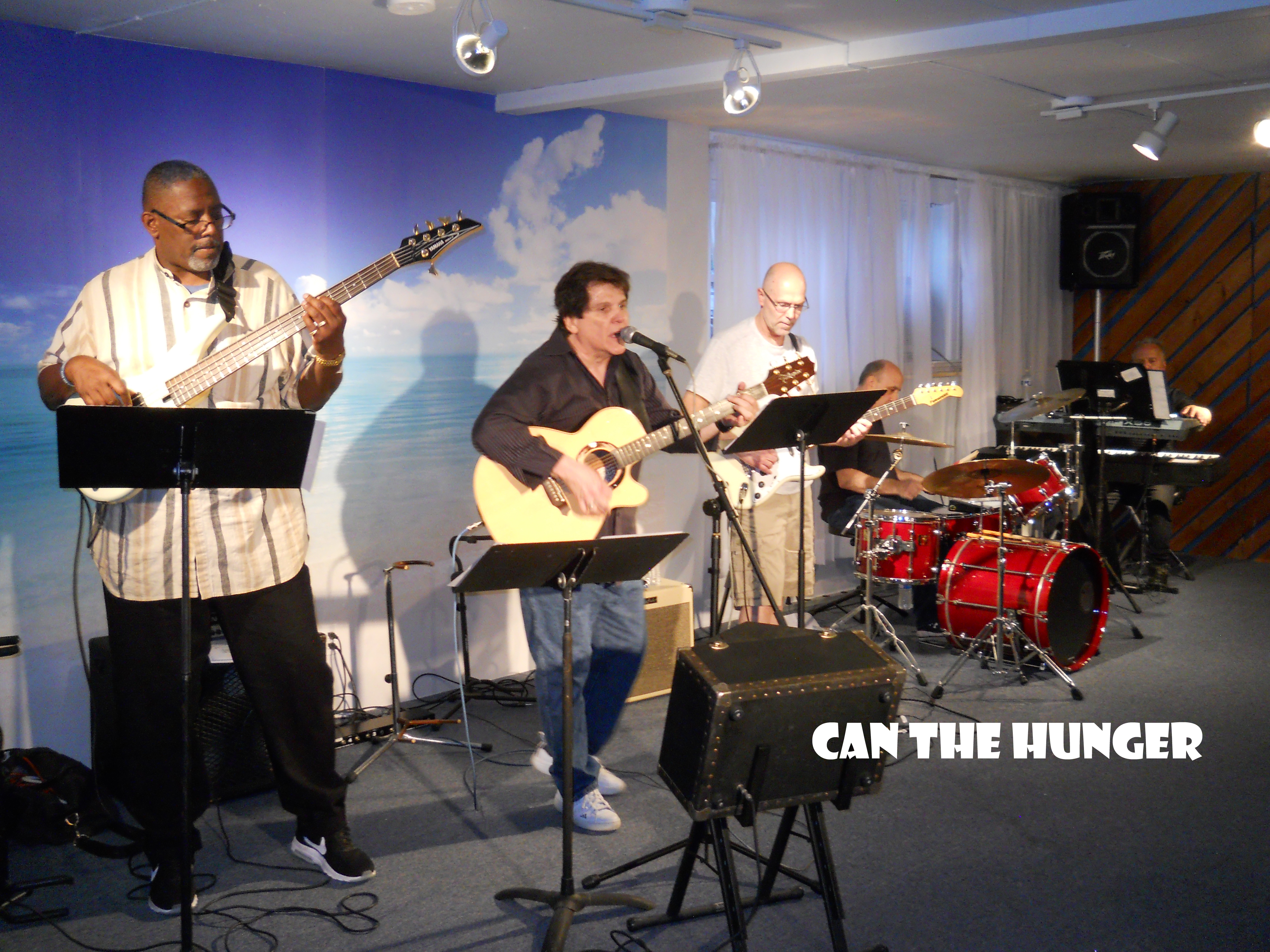 Thank you for all came and your generosity in giving to the food pantry.
Photo credit Joe Paglino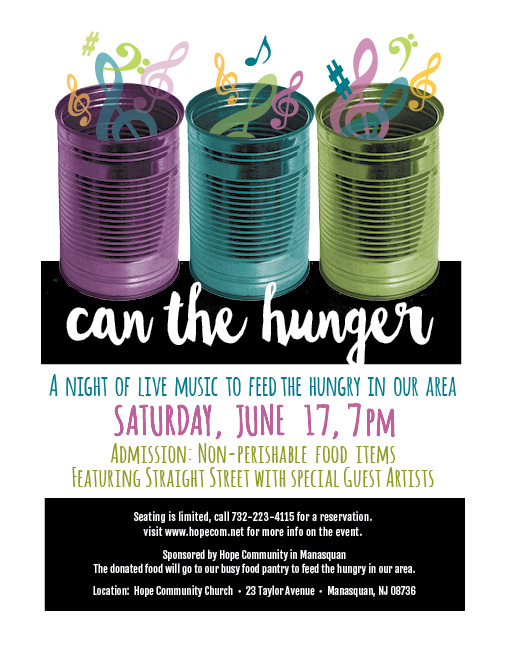 On June 17th from 7pm Hope Community
will sponsor an event called CAN THE HUNGER.
Admission: Non-perishable food items.
The donated food will go to our busy food pantry to feed the hungry in our area.